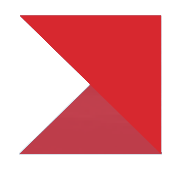 MEET THE 1 PERCENT LISTS FIRST COAST
TEAM OF REALTORS
As a Jacksonville native and a seasoned real estate professional ,I realize the trust my customers place in me. I strive every day to exceed their expectations. David's enthusiastic can-do attitude and his caring nature is ideal for identifying his customer's needs and desires. Helping them through the real estate experience to a smooth transaction.
Having grown up in Jacksonville and the surrounding areas David knows the difference between First street and First street S. The difference from one street to another in the cost of a house can be thousands of dollars. David knows Jacksonville.
If he's not in his office pouring over tons of daily data from the various sources, then you might find him out surfing or on the paddleboard going down the coast with his wife Teri.
My name is Doug Beck. I was born and raised here in Jacksonville, FL. I joined the Army when I turned 18 and spent 13 years away before returning in 2017. I am 36, married for 15 years (Brittany), and we have 2 boys, 10 and 8 (Raylan and Easton). I have been in real estate for the past 4 years working with investments. I wanted a change of pace and people I interact with so I decided to switch to retail. I love to skate, surf, and spend time with my family. I coach 10U baseball at FCAA in which both of my boys are involved. I know Jacksonville very well and how values can change in a matter of a few blocks. I am very experienced in working with appraisers, loan officers, home inspectors, and city inspectors. I have compiled a large list of vendors over the past 4 years that could basically build a house for you. I love real estate and I especially love working with and helping people.
I am with 1 Percent Lists First Coast. I met David Corbitt a couple of years ago when I bought a rental property from him. We stayed in contact and I bought a few more. He told me that if I ever crossed over into retail to let him know. So I did and here I am. I love the idea of only charging 1% for listing. It's a huge value add and I really believe in creating relationships and helping people over money.
Born in Amarillo Texas, and Raised in Pittsburgh, as a little girl, Jamie was incredibly busy playing many sports and three different musical instruments. She narrowed her talents down to basketball and the violin, ultimately receiving a scholarship to play basketball at Flagler College in Saint Augustine, Florida.
As an award winning collegiate athlete, she earned her bachelor's degree in Elementary Education and Spanish, while also traveling to Costa Rica for the summers.
Post-college, she dabbled in teaching elementary school, but discovered her passion for helping people through fitness and food! Watching her clients achieve happiness through her personal training and meal-prep business proved to be more rewarding than she could have imagined.
However, there came a time when Jamie was ready for a change. She had long been interested in anything and everything Real Estate. From RE investing, to retail sales, Jamie knew it was officially time to become a REALTOR.
Jamie is extraordinarily thankful for the opportunity to represent the 1% Lists brand—not only for herself, but for the thousands of human beings that will benefit from her decision to join. This is what she calls, the ultimate WIN-WIN! After all, As Tony Robbins always says- "The Secret to Living is Giving!"
Since 2012, I've called the first coast beaches area my home, and I've witnessed its evolution and growth firsthand. Living in this region is a true blessing, and as a REALTOR, I gain insight into people's personalities and lifestyles through their homes.
Guiding individuals to find the perfect place to call home is my lifelong passion. I understand that selling a property can be challenging for many individuals, which is why trust and transparency are critical in the process. As an honest and dependable real estate agent, I will go above and beyond to ensure your satisfaction and comfort throughout the entire process.
With a background in home remodeling, I have the knowledge and resources to help enhance the appearance of your property for sale, ensuring that you get the most out of your investment.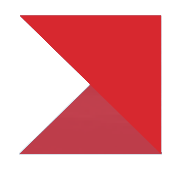 A NEW WAY
OF SELLING HOMES
Right around this time Amazon, Netflix, and other huge companies were acting as a hugely disruptive force in the areas of retail and entertainment. Their business models are extremely similar despite filling different needs. They seek to be very low cost, very low operative expenses, and high customer satisfaction.
Other companies followed suit throughout all forms of commerce and entertainment. It didn't matter what service you needed or what product you wanted to purchase people were fighting to sell it to you faster, cheaper, and with a higher level of customer satisfaction. That is unless you needed real estate services.
Realizing this the decision was made in late 2015 to offer a low-cost solution to the general public and not make commission savings exclusive to only local builders. After countless hours spent examining real estate brokerage models, marketing and other costs, the idea was formed to list homes for only 1%.
Although there is no "set percentage", 1%  is about 1/3rd of the traditional listing fee. We knew we could offer a high level of customer service and marketing for about 1/3rd of the typical Realtor listing fees as long as we focused on those same principles as the other successful companies mentioned earlier, but this time a disruptive change in real estate. We had to increase our sales volume, but more importantly, we had to retain a high level of customer satisfaction.
With those goals in mind, 1 Percent Lists was formed.
Quickly growing, 1 Percent Lists not only is now supporting home buyers and saving sellers thousands of dollars across the country.  Follow the below links to see all of the homes for sale in each respective community.
HAVE MORE QUESTIONS?
Contact our team of real estate professionals today to start your savings!
WANT TO JOIN OUR TEAM?
If your interested in joining the 1% Lists Team if real estate professionals, let us know. We'll help get you started.